Nigel Farage Responds To Controversial Lib Dem Campaign Poster
22 May 2017, 20:38 | Updated: 22 May 2017, 20:50
Nigel Farage has given his response to a controversial Lib Dem election poster which puts his face on to the body of Theresa May.
The former Ukip leader told his LBC show he couldn't work out why he was being targeted, as he wasn't even standing as a candidate.

The eye-catching poster, which was unveiled on Saturday, shows a merged Nigel and Mrs May next to the words "vote her, get him" outside Number 10 Downing Street.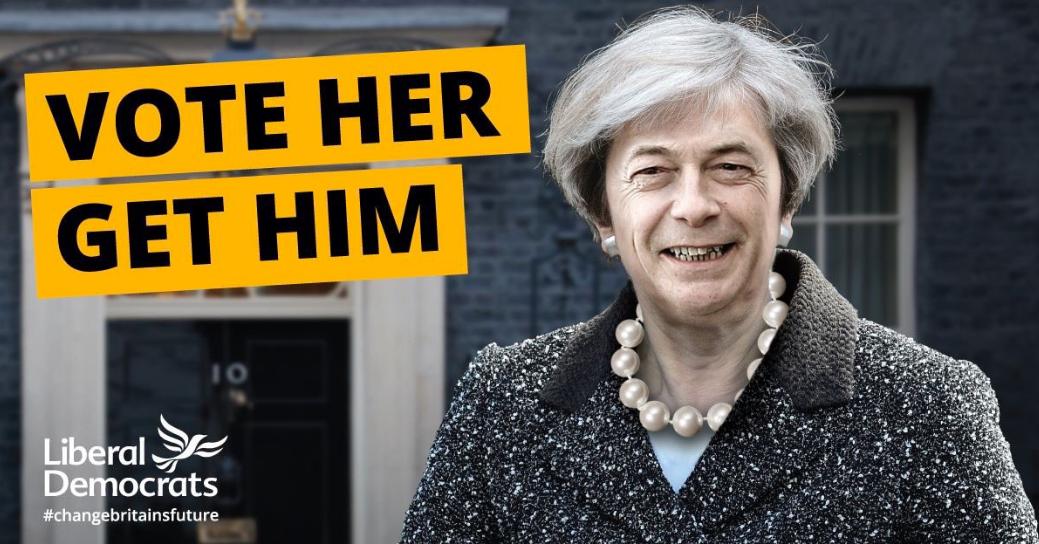 Giving his response on his nightly LBC show from Manchester, Nigel said: "I have to say, I can't quite work this out, I'm not even a candidate yet I end up in the middle of an election row!"
Watch his response in full above.