Nigel Farage Has A Stern Message For The "Day Of Rage" Protesters
20 June 2017, 20:47
Nigel Farage has issued a stern message to anybody thinking of taking part in the so-called "Day of Rage" protest on Wednesday.
Thousands of demonstrators are set to descend on Westminster to mark the Queen's Speech.
It's understood protesters from left-wing movements are hoping to "shut down London" on the day the monarch opens Parliament.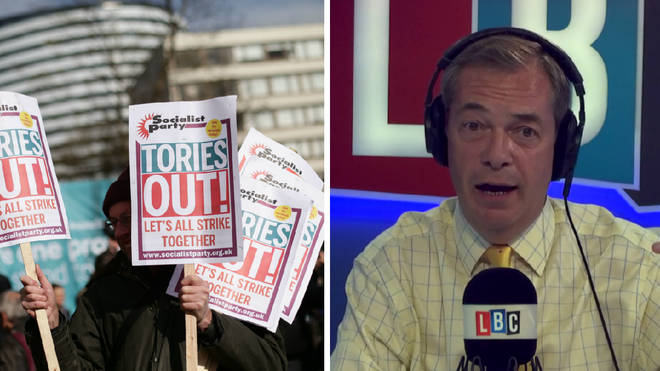 Labour's John McDonnell has called for the protests to remain "peaceful" amid fears the large-scale movement could turn violent.
Responding to the reports on his LBC show, Nigel described any such event as "dangerous" as he issued a strong message to anybody thinking of taking part.
"I don't like a lot of the things that have been said by the hard-left of the course of the last few weeks," he said.
To everyone planning on demonstrating against Theresa May's government over the next few weeks, it is vital that these protests are peaceful

— John McDonnell (@johnmcdonnellMP) June 20, 2017
"The whole point of having a democracy is you don't need to take to the streets, you don't need to move to something that is intimidatory or even violent.
"Whatever happens tomorrow I really hope these people who want their 'Day of Rage', I hope they behave themselves."