Nigel Farage Hits Back At Listener Who Blames Him For The "Rise Of Racism"
14 August 2017, 20:41 | Updated: 22 August 2017, 09:54
This is Nigel Farage's strong response to a Facebook message which claimed both him and Donald Trump were to blame for the "rise of racism".
Andy accused the former Ukip leader and the US President of "creating the rise of hate crime" in America and in a post-Brexit Britain.
It comes after one person was killed and 19 were injured when a car rammed into a crowd of protesters at a white nationalist rally in Charlottesville, Virginia over the weekend.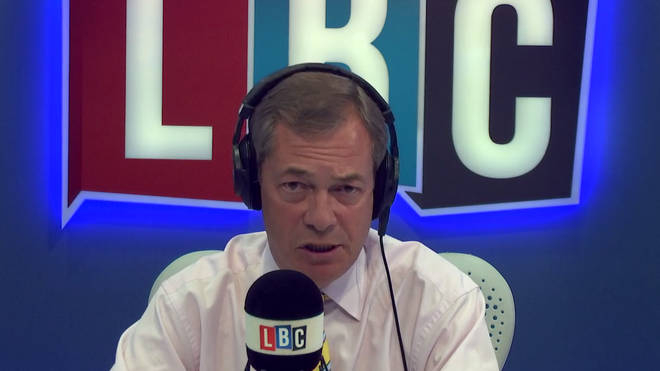 Trump has come under fire for not specifically denouncing the far-right elements of the march, although he later described their ideologies as "evil".
Critics also claim his tough stance on immigration and border controls has led to a rise in racist incidents, a point Andy was trying to suggests.
Nigel, however, quickly shot down the statement as he responded directly to the Facebook message on his nightly LBC show.
He said: "Andy all I would say to you is this, what we've tried to do is to talk about real, sensible, normal issues to get us back to a time when the discussion of immigration is not shouted down or slated as ridiculous, but is part of the normal discussion we have.
"Not just in our private lives but in our public lives, in politics as well.
"I utterly reject that I've done anything other with this debate in this country than to try and return us to a more normal and sensible time when border control was the right thing for a government to do."
Watch Nigel's take above.