Nigel Farage On Immigration: The Liberal Elite Still Doesn't Get It!
6 August 2018, 20:06
The populist revolt that started with Brexit is here to stay because the liberal elite still does not understand people's concerns over immigration, Nigel Farage believes.
The LBC presenter and former Ukip leader insisted Brits' woes over immigration was based on "common sense" rather than hatred.
And he expects there to be more shockwaves to happen across the West - similar to that of Brexit and the election of Donald Trump.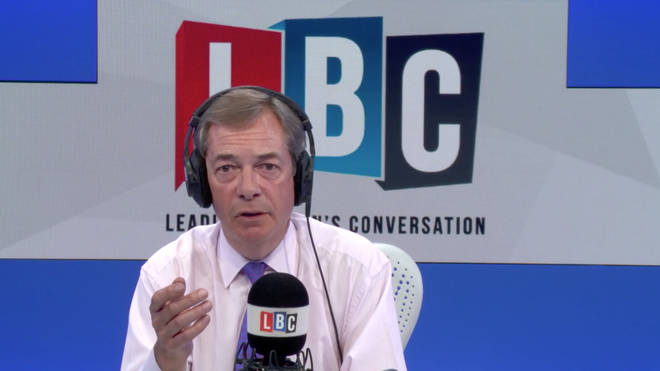 Speaking on his nightly LBC show, Nigel thundered: "Westminster, the intellectuals, the liberal elites just don't get it.
"They still are trying to brush under the carpet the issue of immigration.
"For example; two-and-a-half million more cars on our roads in the last five years, you have got to be Einstein to work out that if your population is rising between three-hundred and five-hundred-thousand every year there are going to be more cars on the motorway.
"The concerns that British people have on this issue are not based on dislikes or hatreds or racism they're based I think on plain common sense that we need to get a grip, we need to get control, so I don't see this as you going away any time soon."
Watch Nigel's analysis in full above.