Caller Tells Nigel Farage: "The Jewish Community Are Terrified" Of A Corbyn Victory
16 August 2018, 20:25
Alex from Mill Hill called Nigel and told him that the Jewish Community in his local area are "terrified" about the prospect of a Jeremy Corbyn government.
After weeks of infighting and disputes, it seems the Labour party is preparing to compromise on its antisemitism code of conduct to align with International Holocaust Remembrance Alliance (IHRA) guidelines.
Such an action would be a major U-turn by Jeremy Corbyn, who sparked fury among MPs and Jewish groups by resisting adopting the definition in full in the party's code of conduct.
And while discussing whether a potential climbdown from Jeremy Corbyn would restore faith amongst Labour party supporters, Alex from Millhill called Nigel to air his views on the Labour leader.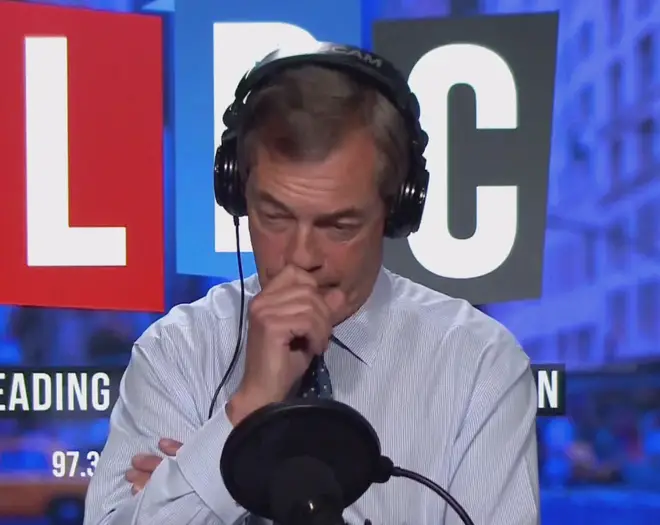 Alex said: "There's a lot of fear in our community at the moment... Ever since Ed Miliband got in that's when the numbers started going down.
"There was a poll that came out recently in the Jewish Chronicle. It said that 8 per cent would vote Labour. I think if they did it now, it would be down to 1 per cent.
He added: "We [the Jewish community] are terrified if this man gets in."