Nigel Farage Laments John Bercow Over "B******* to Brexit" Car Sticker
14 March 2018, 20:29
Nigel Farage has taken aim at the Speaker of the Commons after an anti-Brexit sticker was spotted on display in his car.
A photo surfaced on Tuesday appearing to show a yellow sign reading "b******* to Brexit" on the windscreen of his Land Rover.
Political website Guido Fawkes obtained the photo, writing: "The Speaker has his personalised number-plated car, parked in his personal parking spot, with his personal message in the window".
The role of The Speaker is meant to be politically impartial with the holder giving up their party allegiance.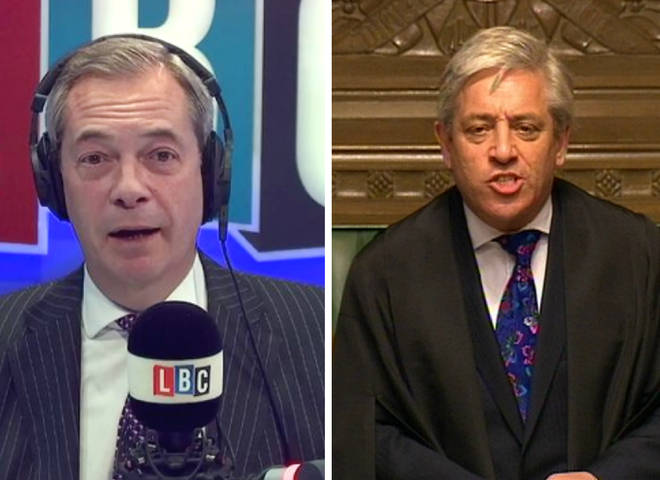 Given his reaction live from Strasbourg, Nigel said: "Once again Bercow demeans that great office of state.
"And he does it because he's very happy to wear his heart on his sleeve.
"Well I'll tell you what John Bercow, if you want to give us your opinions on everything having made this amazing transformation from being a hard-right Monday Club member to being where you are now, you can do so.
"But not as Speaker of the House of Commons."