Nigel Farage: Surely It's Now Logical To Arm All Police Officers
5 June 2017, 20:09 | Updated: 5 June 2017, 20:32
In the wake of Saturday's terror attack, surely it's now logical for all police officers in Britain to be armed, says Nigel Farage.
Seven innocent people were killed in the London Bridge attack when three men drove a van into pedestrians before stabbing anybody in their path.

Two of the men have been named by Scotland Yard as Khuram Butt and Rachid Redouane. The force says Butt was known to police and MI5 but adds there was no evidence to suggest Redouane was.

Nigel Farage praised the response of the Met's armed officers, who arrived at the scene within eight minutes.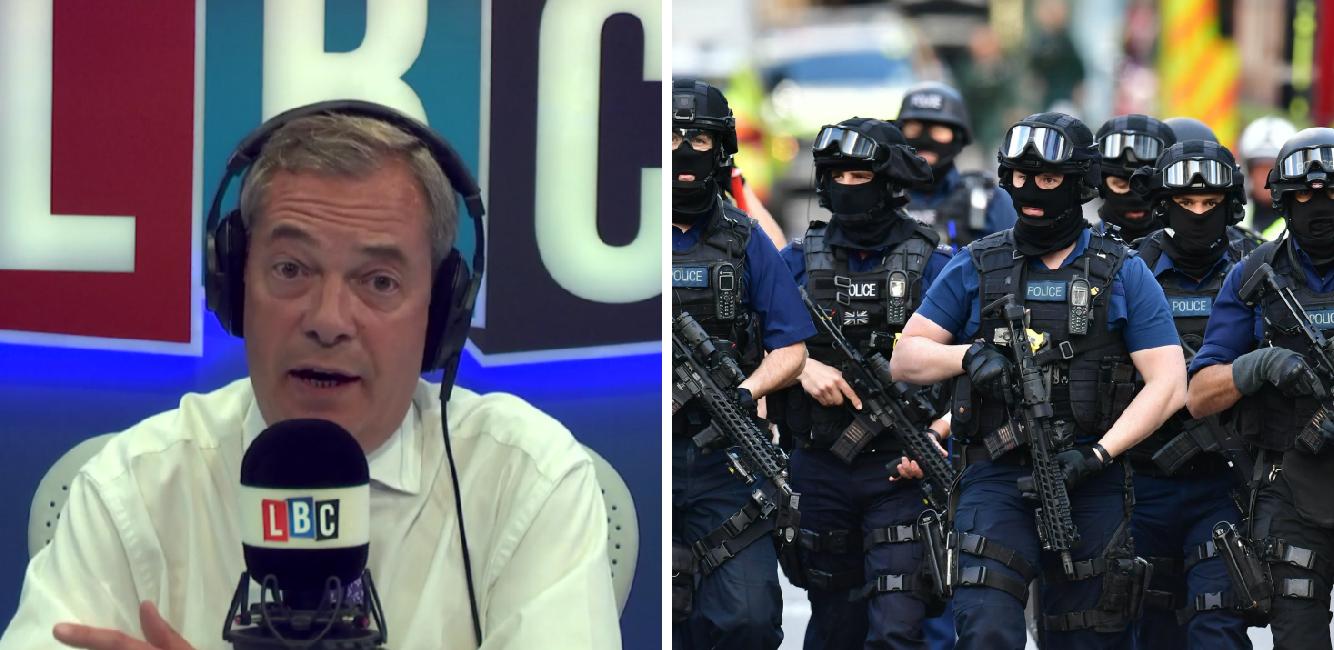 However, the outspoken politician fears what the consequences would be if a similar horrific incident took place in a more rural area.

He said: "What happens if one of these attacks happened in a more remote, rural, seaside town where the armed response unit are a long way away?

"Surely it's logical for us to arm and train every single police officer."

Watch the clip above and see if you agree with Nigel.