Nigel Farage: Merkel's Immigration Policy Has Been A Disaster
5 July 2017, 20:10
Nigel Farage says he feels "vindicated" after Bill Gates criticised how European leaders have handled the migrant crisis.
The LBC presenter said he feared the numbers coming to Europe would "get worse" as he welcome the Microsoft founder's intervention.
Speaking to a German newspaper earlier this week, Mr Gates warned of the "huge" number of migrants waiting to come to Europe.
The 61-year-old also suggested that the generosity of European leaders would only encourage more to make the dangerous journey.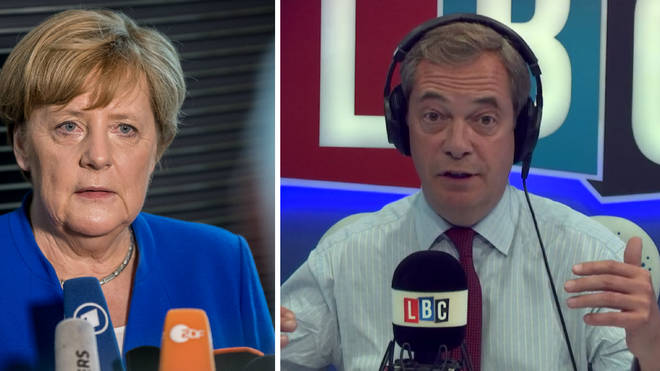 It's a subject Nigel has spoken passionately about over recent years and was pleased a "globalist" had spoken out against the "Merkel madness".
Speaking on his nightly LBC show, Nigel said: "I suppose, yes folks, I do feel some degree of vindication.
"I think the policy has been a complete disaster and I suspect it will get even worse of the course of the next few months.
"Particularly if we get a fine summer with a lot of people coming."
Watch his view in full above and see if you agree.