Nigel Farage: Political Correctness Allows Grooming Gangs To Thrive
10 August 2017, 21:02 | Updated: 11 August 2017, 08:01
Authorities have been put off investigating grooming gangs in northern towns in the past through fear of being labelled racist, Nigel Farage has claimed.
The LBC presenter was speaking after 17 men and one women were convicted on Wednesday of abusing girls in Newcastle and Gateshead.
They were prosecuted for offences that ranged from rape to inciting prostitution and supplying drugs.
Those convicted were from the Bangladeshi, Pakistani, Indian, Iraqi, Iranian and Turkish communities and mainly British-born.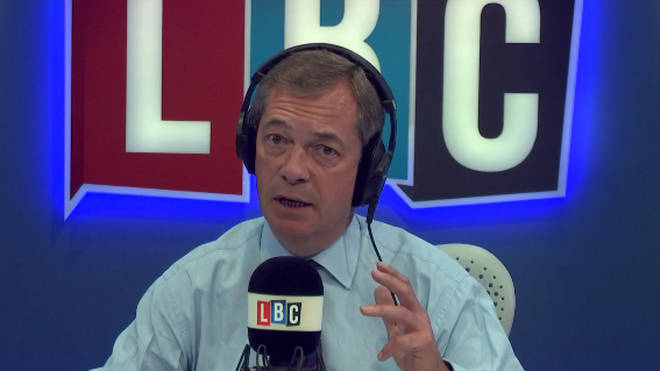 Speaking on his nightly LBC show, Nigel welcomed the intervention from Labour MP Sarah Champion, who said grooming gangs weren't being investigated through fear of racist accusations - a statement Nigel has been making for years.
He said: "These are racist crimes and it's been hidden for far too long in too many northern cities and a lot of elected political figures throughout the north of England in my view bear a very heavy responsibility.
"But there's been a change of tone and today Sarah Champion has completely changed course I'm pleased to say she makes it clear that predominantly these crimes and I'm quoting her not me come from men who are part of the Pakistani community and it's a pattern that we see over and over again.
He finished: "Goodness me it's taken us years to get to the point where we can even have an intelligent conversation about it."