Nigel Farage Reacts To Trump's U-Turn On Russia Meddling
17 July 2018, 20:47 | Updated: 17 July 2018, 21:00
Nigel Farage has described Donald Trump's U-turn on comments he made about Russian election meddling as "significant".
The US President backtracked on remarks he made during a press conference alongside Vladimir Putin on Monday where he said he "didn't see any reason" why Russia would be involved in US election meddling.
This evening, he said he mis-spoke, and says he meant to say he didn't see any reason why Russia wouldn't be responsible for meddling in the 2016 vote.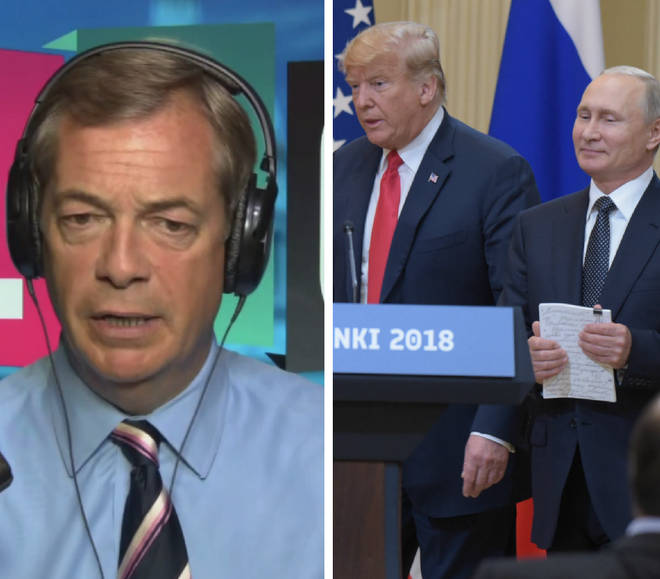 He said he had "full faith and support" for the US intelligence agencies and "accepts" their conclusion that there was Russian interference.
It follows widespread anger following the press conference at the Helsinki summit.
And as the news broke, Nigel gave his instant reaction.
The LBC presenter and Trump ally described such U-turn as "unusual" for the US President.
Watch Nigel's take in full above.