Farage Mocks Michael O'Leary Over Threats To Ground Planes Post-Brexit
7 March 2018, 20:22 | Updated: 7 March 2018, 20:34
Michael O'Leary has threatened to ground flights after Brexit to encourage Brits to think again - so Nigel Farage reminded the Ryanair boss of his previous remarks about the EU.
Mr O'Leary said on Tuesday that he wanted to make people realise they are "no longer going to have cheap holidays".
"I think it's in our interests - not for a long period of time - that the aircraft are grounded," he added.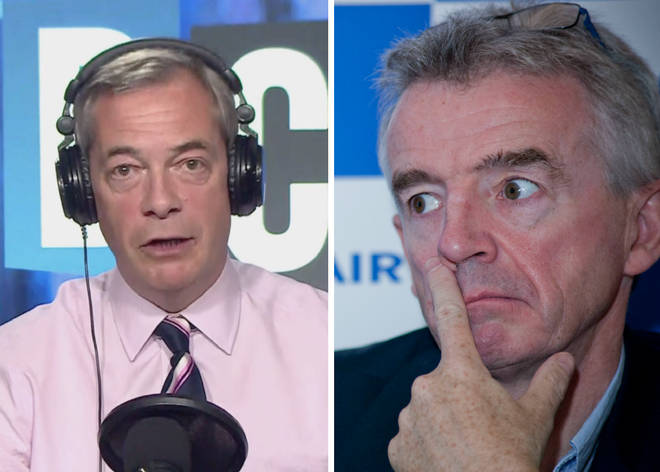 But Nigel Farage has branded his remarks "disgusting".
Speaking from New York, the LBC presenter said: "There was a time a few years ago when you called the European Commission the 'evil empire'.
"And you said in the first referendum on Dublin that the Irish should vote No.
"For some reason you've become a convert to the European project, I'm sure that money and deals have absolutely nothing to do with it."
He quipped: "I'm sure it's genuine in everyway."