Nigel Farage Responds Directly To Danny Dyer After Expletive-Ridden Rant
19 November 2018, 19:09 | Updated: 20 November 2018, 07:26
Danny Dyer has been on another expletive-ridden Brexit rant, this time attacking Nigel Farage. So, the former Ukip leader issued this response on his LBC show.
Earlier this year, the Eastenders star famously branded David Cameron a "t***" live on TV for quitting after the EU referendum.
Mr Dyer has now turned his attention to Nigel and Boris Johnson in his latest tirade.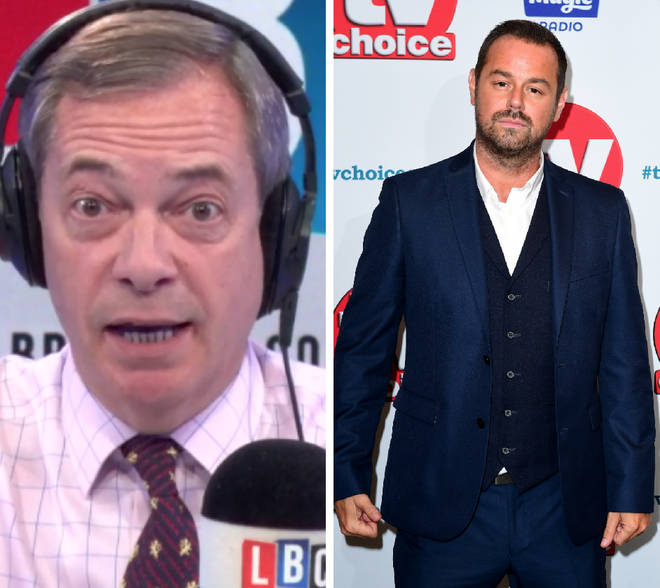 The former Foreign Secretary was mocked for his "stupid haircut" while Nigel was branded "another p**** in a suit".
So, Nigel issued his response in less than one minute.
"If you've really got some strong views on Brexit, and the players involved, we'd love to talk to you about it here on LBC," he said.
"But if you're going to swear all the time it isn't going to work or impress anybody.
"I'm not just saying that because you said rude words about me, I don't really care."
Watch Nigel's response in full above.