Nigel Farage Slams Caller Defending "Misrepresented" Jeremy Corbyn
4 September 2018, 19:39
Nigel Farage took issue with a caller who said the Labour leader's appearance at the ceremony for the individuals behind Munich massacre was "misrepresented."
With Labour fully adopting the international definition of anti-Semitism, (whilst also adding its own "free-speech clause,") the LBC presenter asked whether the party could finally put the saga behind them.
The row centred over calls for Labour to adopt the International Holocaust Remembrance Alliance's examples of antisemitism word-for-word.
The vote is an important moment in the row that has dominated Labour all summer, which has seen MPs pitted against each other and serious allegations levelled at Jeremy Corbyn.
Rita from Bexley called Nigel and during their conversation, she described the Labour leader as "dignified."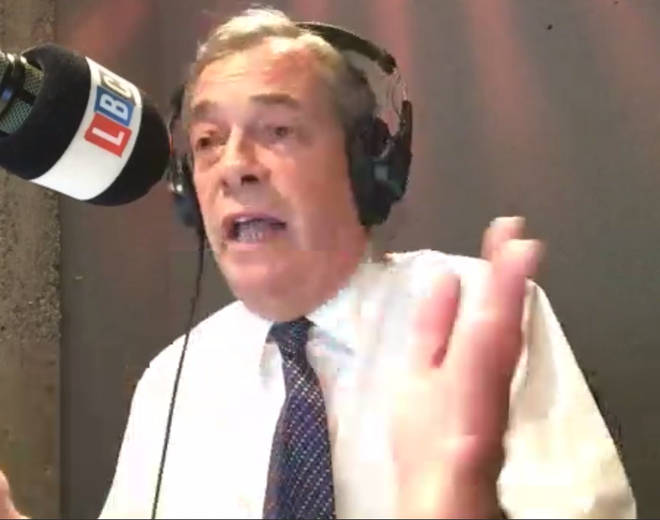 But Nigel vehemently disagreed: "You use the word 'dignified.'
"I'm going to ask you - do you think it was dignified for Jeremy Corbyn to go to that Palestinian martyr's ceremony... and lay wreaths on the graves of those people who committed those barbaric atrocities in Munich in 1972?"
Rita replied: "I think that can be classified as an misrepresentation."
Nigel hit straight back: "It's not misrepresentation, it's perfectly clear: he knew where he was, he knew why he was there, and who he was with.
"That's not dignified, it's disgraceful!"