Farage Goes Head-To-Head With Caller Who Says He Has A "Sick Admiration For Putin"
4 April 2018, 20:29 | Updated: 4 April 2018, 20:35
Nigel Farage locked horns with this caller who claimed the LBC presenter had a "sick admiration for Putin".
The row was sparked after the Foreign Office admitted deleting a tweet which claimed UK experts had "made clear" the nerve agent used in Salisbury was "produced in Russia".
It was posted two days after Boris Johnson said in an interview that staff at Porton Down were "absolutely categorical" and told him there was "no doubt" the source of the nerve agent was Russia.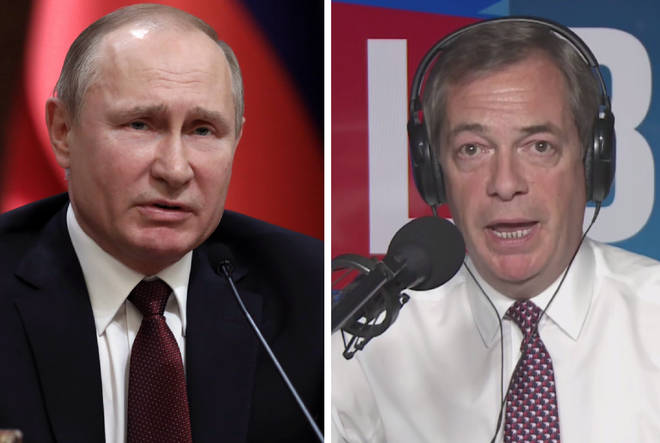 But, on Tuesday the head of Porton Down said they were not yet able to prove this was the case.
The Foreign Office insisted the remarks are "fully consistent" with UK Government's position - but Nigel accused them of "jumping the gun".
This led Paul in Bromley to call LBC - because he was unhappy with the LBC presenter's scepticism.
The caller said: "It's so typical of you to play the man and not the ball.
"You've got a problem with Boris, you've got the sick admiration for Putin.
"So anyway you can bring it back to something to do with Brexit - you're all over it."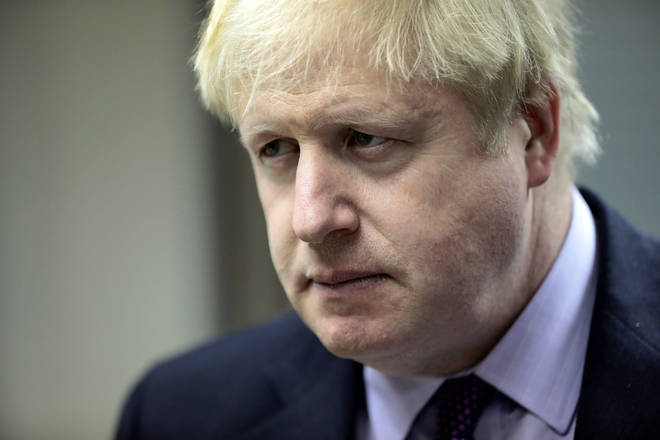 He added: "The point is that 'categoric' might have not have been the right word but the evidence is absolutely overwhelming.
"Anything that makes Theresa May and the UK government look strong, it grates you."
So, Nigel, who was broadcasting from Washington DC, decided to take the caller on.
He thundered: "If the evidence is overwhelming - why did they delete the tweet?"
Nigel added: "I'm not a Corbyn supporter, I'm not a Putin supporter.
"But I do think, [Corbyn] makes a pretty fair point in saying and urging caution."
Watch the clash in full above.