Nigel Farage Tells Remainer How To Stop Brexit
12 November 2018, 19:32
When this Remainer sought advice from Nigel Farage about how to stop Brexit, the LBC presenter gave him a simple and straight to the point answer.
Mark from Southbank described himself as a "floating voter" - who had become disillusioned from the two main parties because of their Brexit position.
He was left unsure on Labour's stance on leaving the EU after Sir Keir Starmer appeared to contradict Jeremy Corbyn on whether Brexit could be stopped.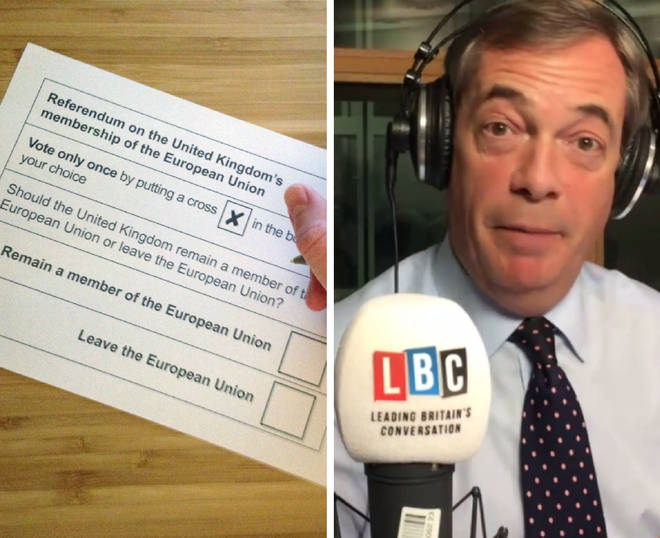 The shadow Brexit secretary said it could in direct contrast to his leader, who told a German newspaper that it couldn't.
"What do I do?" Mark asked Nigel as he sought advice of which party would really want to stop Brexit.
And after the LBC presenter gave him a simple response, Mark replied: "Maybe that solves my dilemma then".
Watch the video above for more.