Nigel Farage: The Biggest Risk To The Economy Isn't Brexit, It's A Labour Government
20 December 2017, 20:08 | Updated: 20 December 2017, 20:17
The biggest threat to the UK economy is not Brexit, it's the prospect of a hard-left Labour government, Nigel Farage says.
The LBC presenter was speaking after the IMF claimed Britain's vote to leave the EU was already having a negative impact on the UK economy.
The fund cut its growth forecast for 2017 from 1.7 per cent to 1.6 per cent, claiming growth would slow further next year.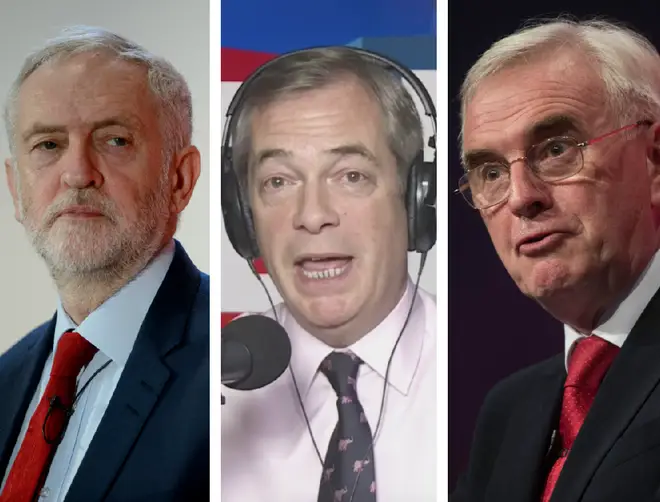 But, giving his take - Nigel said the biggest risk to the economy was not Brexit at all, it was the prospect of Labour winning if the current government fell.
Broadcasting from Washington DC, he said: "The prospect of people like Diane Abbott and John McDonnell getting near the money then I think you would see a major downturn in the UK economy a huge downturn in our stock markets.
"I think the biggest risk to the country is a hard-left anti-business, high-tax Labour Government in prospect.
"That I think is the real risk that we face."