Nigel Farage Says It's Time To Respond To Terrorism By Arming The Police Force
17 September 2017, 10:52
"We are constantly playing catch up, the government is not doing enough to protect us from attack."
A second man has been arrested by detectives investigating the terrorist attack at Parsons Green station on Friday.
The 21-year-old was arrested in Hounslow at 11.50pm on Saturday, the Met's Counter Terrorism Command said. He was taken to a south London police station and remains in custody.
The development comes after the arrest of an 18-year-old man in the departure area of Dover ferry port on Saturday morning. The suspect remains in custody at a London police station.
On Saturday, a search was carried out at a house in Sunbury-on-Thames, Surrey - home to foster care couple Penelope and Ronald Jones, aged 71 and 88 respectively, who previously received MBEs for services to children and families.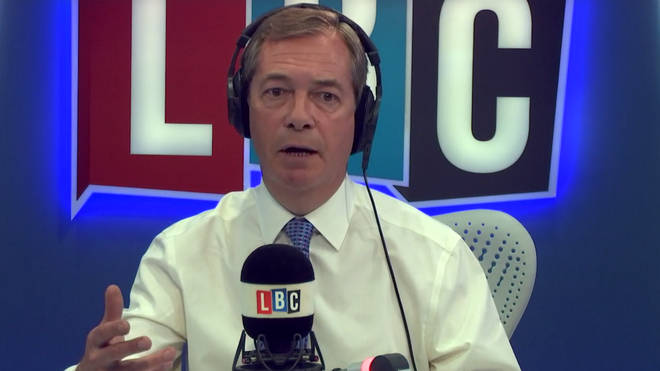 Nigel Farage said: "My view on all of this is that our government and governments right across Europe have been very, very reluctant to face up to the severity of the problem in front of us.
"Reluctant in many ways to admit their own mistakes. Because nearly all of this has been caused by government policy either in the last couple of years, or indeed in many cases over decades.
"It's not just immigration, it's actually about the total failure to even attempt in the last few decades to integrate people in our society.
"The Prime Minister goes on television. We're told we're gonna do more.
"We're constantly playing catch up.
"If we're going to take this threat seriously we have to routinely train and teach our police officers, whether it's a gun or a taser, we have to have armed police.
"Had that happened on London Bridge that night those three terrorist would not have got into Borough Market that night."
Watch the full clip above.