Nigel Farage Responds To Tony Blair's "Loathsome" Brexit Comments
17 July 2017, 20:36
Nigel Farage has been left pretty unimpressed with Tony Blair's latest Brexit intervention.
The former prime minister and ardent Remainer made headlines over the weekend after he said it was "absolutely necessary" that Brexit didn't happen.
The ex-Labour leader added that UK public opinion was "moving" on quitting the EU.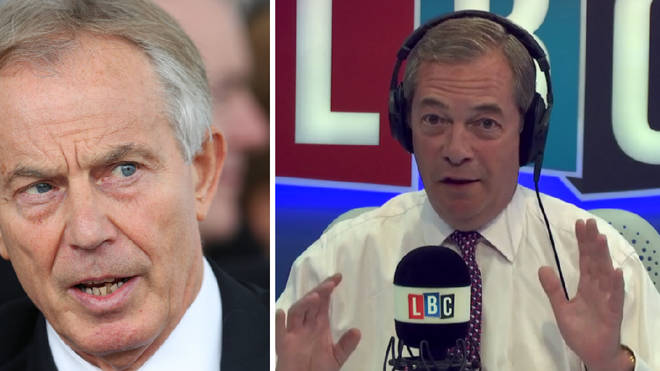 However, Nigel has described the intervention as "pretty loathsome".
Speaking on his nightly LBC show, he said: "I would have thought after the Iraq inquiry, after the Chilcot report it might be better if he kept out of public life."
The former Ukip leader was left wondering if Mr Blair had made the remarks for personal gain, adding: "Maybe, just maybe he could become the President of Europe one day".