Nigel Farage Backs Trump "100 Per Cent" Over Nato Spending Demands
25 May 2017, 20:26 | Updated: 25 May 2017, 20:42
Nigel Farage says he backs Donald Trump "100 per cent" after the US President demanded Nato allies "pay up".
The Republican was speaking from Nato's headquarters in Brussels, which was formally opened today (Thursday).

He said "massive amounts of money" were owed as he criticised some nation states for not paying their fair share of defence spending.

Nato states are asked to contribute 2 per cent of their GDP on defence.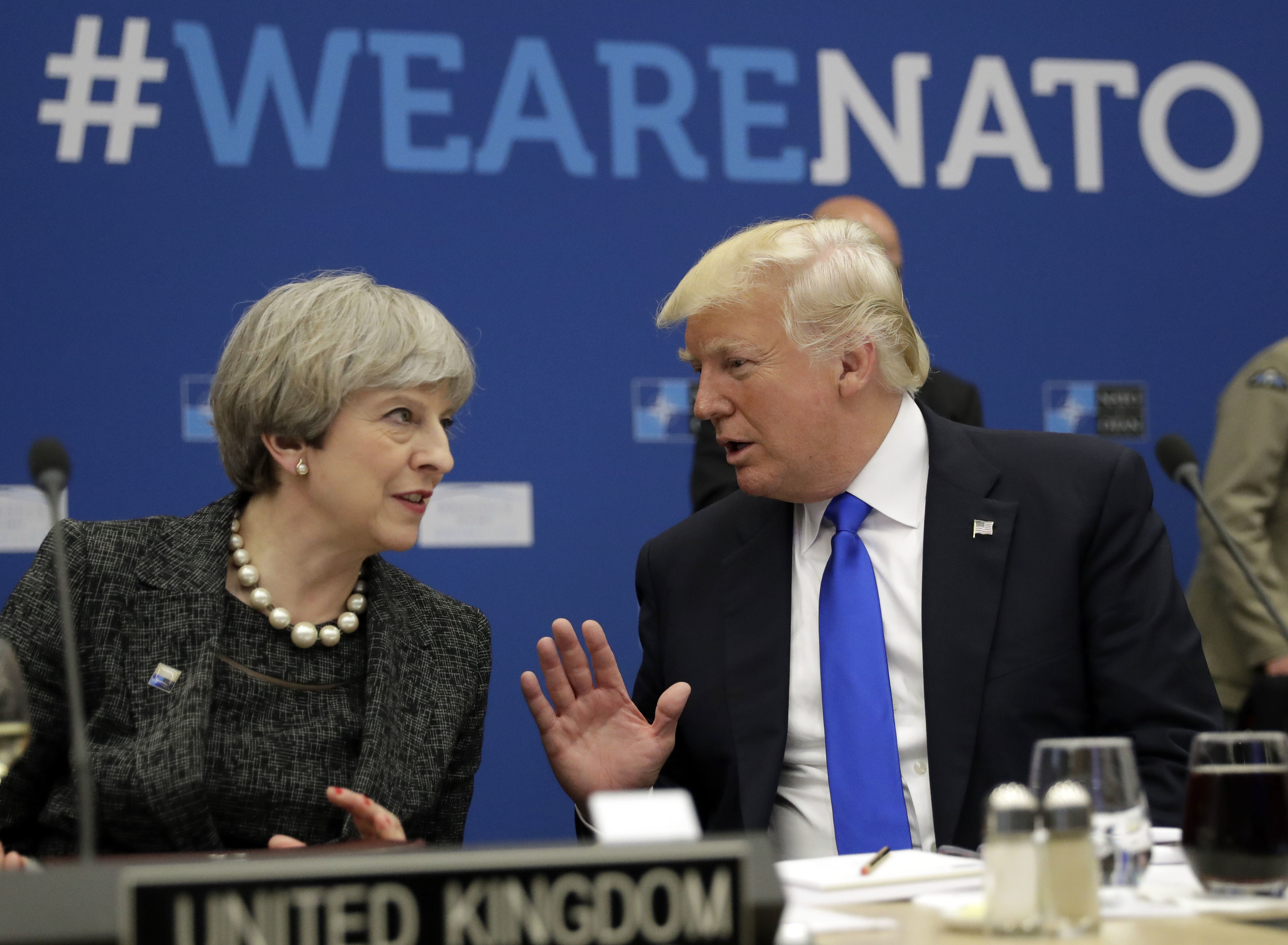 Nigel backed up his political ally from across the pond during his nightly LBC show.

He told listeners: "What was delicious was the faces of other leader as Trump is saying 'it's not good enough and basically you owe us massive amounts of money'.

"Trump was not holding back in Brussels today and I have to say I 100 per cent agree with him.

"If you're in a club and it is a mutual defence pact as Nato has been for all these years and if you want it to develop to perhaps work together to deal with radical jihadi terrorism then people have got to pay."