Nigel Farage: What Theresa May Needs To Do To Deliver Brexit
11 February 2018, 13:06 | Updated: 11 February 2018, 13:09
During his Sunday morning show, Nigel gave his thoughts on what Theresa May should say during her upcoming speech on Brexit.
Nigel started by saying that it's become clear that every remainer says that they respect the will of the people whilst "doing their best to undermine it."
He said that in Theresa May's upcoming speech about Brexit he would like to hear her say that whilst she's tried as Prime Minister to deliver the best Brexit possible, "we did make far more concessions in phase one then we intended to."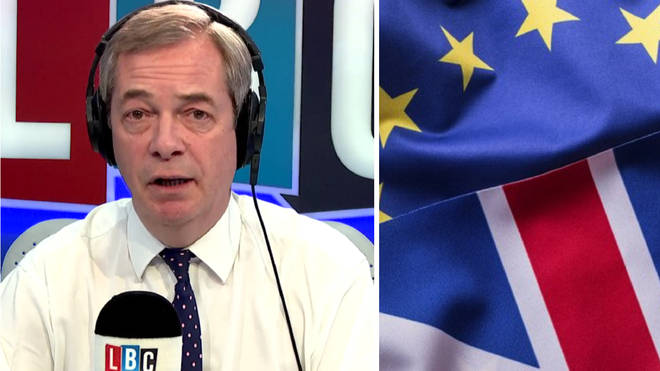 According to Nigel Farage, Theresa May should highlight that Britain has given a lot to get a good deal but all it's got in return is "sand in our eye."
He said that Brexit was primarily about independence, and no deal was better than a bad deal.