Nigel Farage Says He WILL Consider Running For Mayor Of London
30 August 2018, 20:25
Nigel Farage has confirmed on LBC that he will consider taking on Sadiq Khan in the next London mayoral race.
The LBC presenter and former Ukip leader said he would think about whether to stand over the coming week.
It follows speculation that he's eyeing up a bid for the top job at City Hall in 2020.
Mr Khan, who is currently bookies' favourite, has already confirmed he will stand again.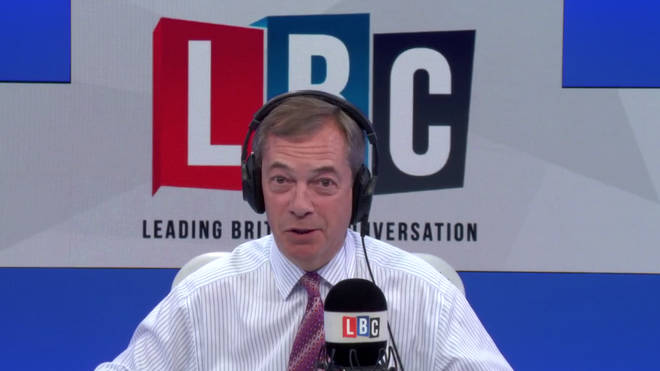 Responding to today's reports on his LBC show, Nigel explained: "A group of people have approached me.
"They say 'look there are more people in London that voted for Brexit than voted for Sadiq Khan when he became Mayor'.
"And actually if you look at the numbers that is true."
He added: "Quite frankly I've been so busy the last few weeks I've barely given it a moment's thought, I will give it a moment's thought over the course of the next week."
Watch his response in full above.