Nigel Farage's Fiery Response To JK Rowling's "Radicalisation" Tweet
19 June 2017, 20:15 | Updated: 18 December 2017, 14:46
This is Nigel Farage's blistering response to JK Rowling after she accused him of "radicalising" people against Muslims.
The LBC presenter was left furious with the Harry Potter author after she suggested to her 10.7 million Twitter followers that Nigel was responsible for motivating extremists.
The accusation came in the wake of a van attack on worshippers outside a mosque in London's Finsbury Park.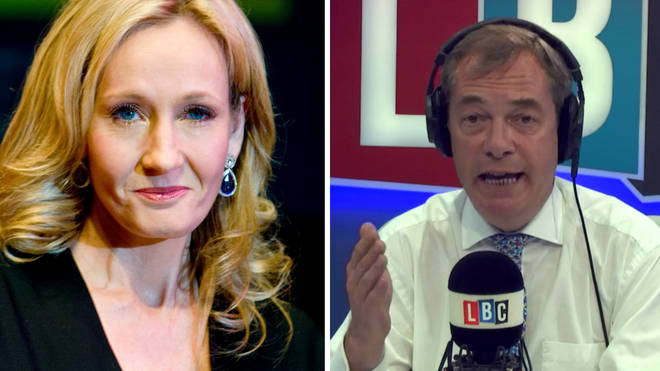 Police have arrested a 48-year-old man in response to the attack which left 10 people injured - all of whom were muslims.
Writing on social media, Ms Rowling said: "Let's talk about how the #FinsburyPark terrorist was radicalised" alongside a picture of Nigel next to the controversial "breaking point poster".
After challenging the world-renown author to call LBC to justify her remarks, the angry LBC presenter called out Ms Rowling's "prejudice and ignorance".
Watch his fiery response in full in the clip at the top of this page.