Nigel Farage's Immediate Reaction To Barnier Meeting: He Doesn't Understand Brexit
8 January 2018, 12:00 | Updated: 8 January 2018, 12:32
Nigel Farage told LBC that Michel Barnier clearly doesn't understand why Brexit happened following their meeting this morning.
The LBC presenter met with the EU's Chief Brexit Negotiator this morning - having taken key questions from LBC's listeners.
And as he came out of Mr Barnier's office in Brussels, he told us what happened.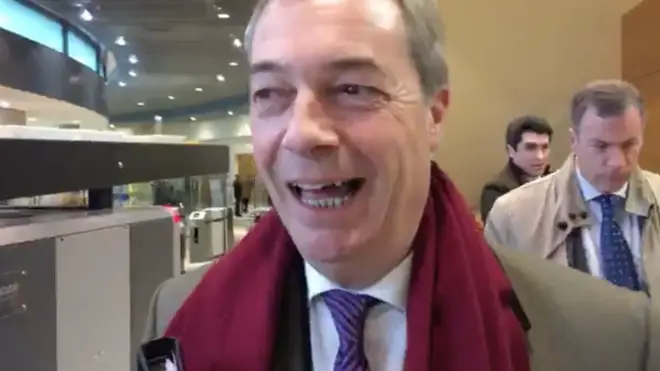 He told LBC: "We had our meeting with Mr Barnier, who was, as I expected unfailingly, polite.
"But I don't think he really understands why Brexit happened and completely underestimates the role the open-door immigration plays, almost disbelieving of it, which makes me think the UK government has not really been pressing that line.
"Basically, he admitted that new border controls haven't even been discussed.
"And as far as future trade deals are concerned, I wouldn't be too optimistic."