Nigel Farage's Point On Immigration That Even Corbynistas Are Agreeing With
8 August 2017, 20:42 | Updated: 8 August 2017, 21:43
This is the moment a self-proclaimed Corbynista found himself agreeing with Nigel Farage on the subject of immigration.
Zac from Greenwich was quick to admit he didn't often find himself on the same page as the outspoken LBC presenter.
But when it came to controlling immigration, the pair found themselves in complete agreement.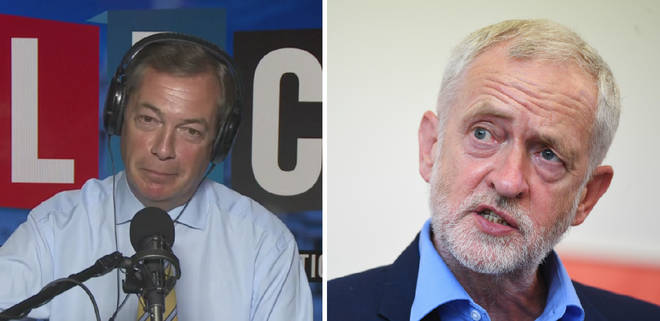 Zac, a second generation immigrant, was particuarly concerned about what impact the EU's free movement of people was having on Britian.
He said: "I don't understand how people [don't see] that mass migration or uncontrolled migration from the European Union - all it does is saturate the labour market."
As the conversation went on, both Nigel and Zac discovered they had a lot in common indeed, well on this subject at least.
Meanwhile, Nigel used his nightly LBC show to also deliver a monumental response to Ruth Davidson.
The Scottish Conservative leader made headlines on Tuesday when she questioned the Government's target of reducing immigration to the tens of thousands.
Nigel accused Ms Davidson of treating Tory voters with "complete contempt" as he challenged her to an on-air immigration debate.
You can watch Nigel, who was broadcasting from Washington DC, give it his all here.