Nigel Farage's Reaction To The PM's Latest Brexit Update Is Priceless
23 October 2017, 19:58
Today the Prime Minister gave an update on the Brexit negotiations to the House of Commons, but Nigel Farage was left far from impressed.
Theresa May was reporting to her parliamentary colleagues after returning from a summit with the other 27 EU leaders in Brussels last week.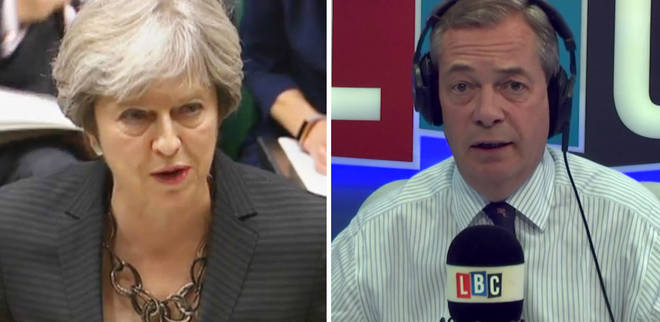 She claimed "important progress" on Brexit had been made and a deal on EU citizens' rights was now within "touching distance".
But what else did we learn? "Absolutely nothing", according to Nigel whose reaction was absolutely priceless.
"We're wading in treacle," he quipped.
"We've gone absolutely nowhere and yet she says we don't have any agreement but it is going to happen.
"We will see."