Nigel Farage's Roaring Response To Anti-Brexit Caller Who Brands Him "Dangerous"
17 September 2018, 19:25 | Updated: 18 September 2018, 14:06
When this Remainer claimed Nigel Farage was "dangerous", the LBC presenter had a roaring response up his sleeve.
The IMF has warned any likely Brexit outcome will harm the UK economy.
Its head Christine Lagarde said there would also be a "substantial cost" if Britain leaves the bloc without a deal.
But, speaking on LBC, Nigel highlighted Ms Lagarde's previous dire Brexit warnings days before the referendum.
His argument led caller Alex to phone up - and it was certainly a turbulent call.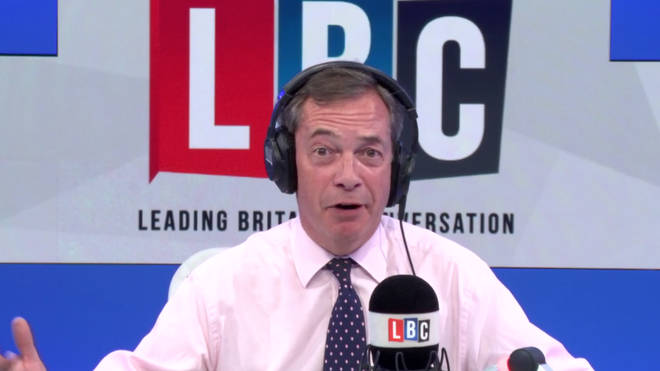 The caller boomed: "You and the other naive people who you push in this mindless intent to really damage the country…"
But, before Alex could finish his sentence, Nigel interjected: "So our democracy Alex doesn't matter?
"Our independence is irrelevant, our borders don't matter, we're naive, we're thick, we're ignorant, that's what you're saying Alex, isn't it?"
It was at this point the caller branded Nigel "dangerous".
And you can watch the LBC presenter's response above.