Nigel Has A Testy Exchange With A Remainer Who Wants To Teach Brexiteers A Lesson
11 February 2018, 12:42 | Updated: 11 February 2018, 12:46
Nigel wanted to talk about the upcoming speech by Theresa May about the future of Brexit. But Russel had different ideas, instead deciding to give hard Brexiteers "a lesson."
Russell argued that hard Brexiteers are saying "let's leave the EU and that's it just finish." He asked Nigel whether he agreed with his stance. Nigel said that "nobody started with that position," but given the where the negotiations are that is what many think now.
Russell wasn't happy with Nigel's answer imploring him to "please answer my question." He continued, "people are saying get out let's leave the EU we don't need them lets just go straight to WTO."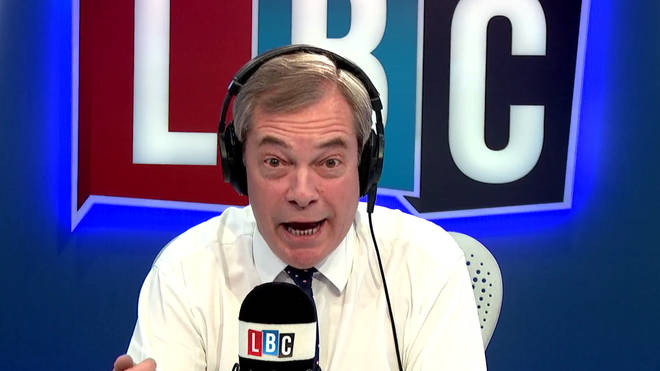 Nigel said that the Brexit argument was simply that he wanted to "leave the EU and be an independent country, simple as that." He continued, "there are many of us... who think that we should stop wasting our time and just do it."
Russell complained that Nigel "kept talking over him." He said that that joining the WTO and international law meant that the UK would be left with hard borders.
He went on to complain that Nigel didn't want any immigration into the country, something Nigel said was "false."
Nigel asked Russell whether it had occurred to him that a lot of British trade came from outside of the EU and we were able to manage with their goods coming in.