The One Area Of Brexit Jeremy Corbyn Is Doing A Good Job: Nigel Farage
11 February 2019, 19:28 | Updated: 11 February 2019, 19:57
There is one area on Brexit that Jeremy Corbyn is doing a rather good job with, according to Nigel Farage.
The LBC presenter and former Ukip leader has been amazed at recent archive footage of the Labour leader criticising the EU.
And today, it emerged a Labour MP had been turned away from the party's HQ as she attempted to hand in a petition calling for a second referendum.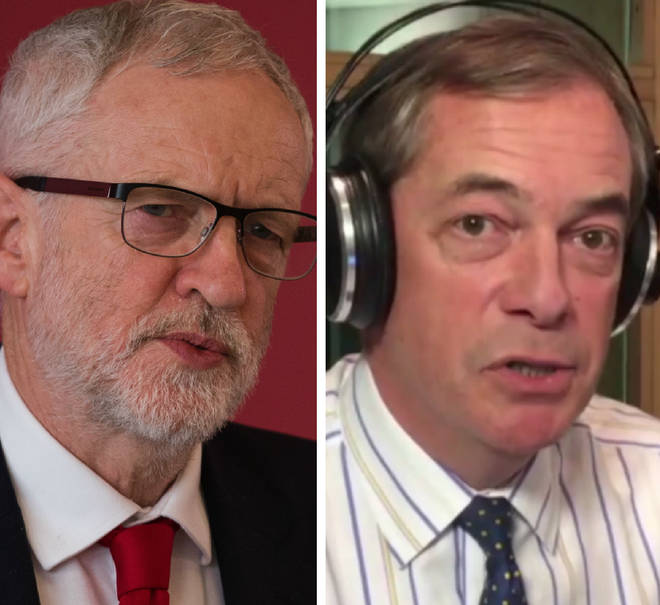 Angela Smith had gathered almost 50,000 signatures calling on Mr Corbyn to back a so-called People's Vote.
But, after waiting outside for more than 10 minutes, she was asked to send an email instead, ITV says.
Giving his reaction live from the EU Parliament in Strasbourg, Nigel responded: "I feel like a Europhile compared to Corbyn.
"I mean wow, this is full on."
He added: "Corbyn may be doing badly in the polls in terms of his own popularity, but in terms of preventing a second referendum happening, I have to say I think he is doing a rather good job."
Watch above.