Feisty Teen Tells Nigel Farage 'It's Time To Rip Off The Brexit Band Aid'
27 March 2017, 20:20 | Updated: 27 March 2017, 21:12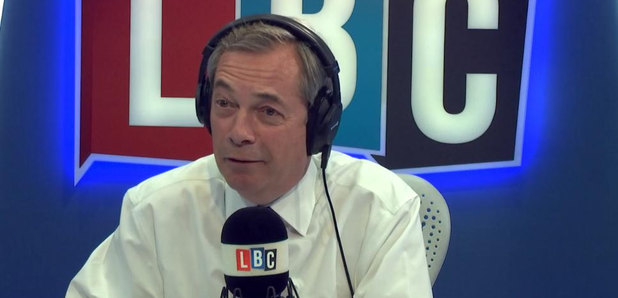 An eloquent 15-year-old Annabelle told Nigel Farage that it's time for people to accept the results of the EU referendum.
Annabelle, who was too young to vote in the European Union referendum back in May 2016, has told Nigel Farage that regardless of what way people did vote, they have to "respect democracy".
Nigel, who was asking remain voters what it would take for them to support Brexit, was left agreeing with the teenager.
Annabelle said: "The fact is that the majority of the country voted for Brexit, and regardless of the politics of the matter, you should respect the democracy and respect the decision the majority of the nation has made.
"To be honest, I think we should just rip off the band aid and get this Brexit thing over with."