Nigel Farage Plans To Lobby European Governments Now Article 50 Has Been Triggered
30 March 2017, 20:38 | Updated: 30 March 2017, 20:52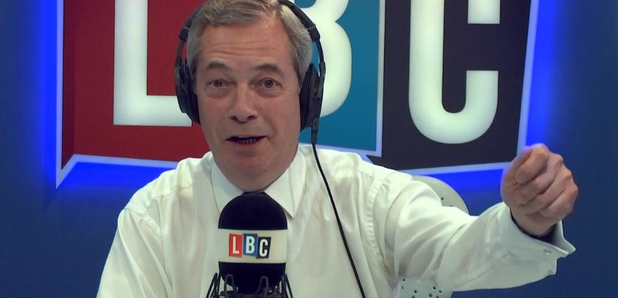 Nigel Farage has revealed that he plans to put pressure on European governments to agree to a free trade deal.
Now that the UK has begun the formal process of leaving the European Union, Nigel Farage has laid out his plans to lobby European governments in order to secure a free trade deal for the UK.
He said: "I plan to do my best given my profile in European countries. I want to try and get German car workers and French winemakers and Belgian chocolate manufacturers to put massive pressure on their governments to agree to a simple free trade deal."
Farage also appealed to the Prime Minster to ask for his help if she should need it.