Police Forces Not Equipped For A Major Terror Attack, Former Officer Claims
5 June 2017, 20:36 | Updated: 5 June 2017, 20:43
A former police officer has told Nigel Farage some forces would be in "big trouble" if a major terror attack took place in their area due to cuts.
Louis in Ilford told the LBC presenter how the reduction of almost 20,000 police officers UK-wide since 2010 had left more rural areas vulnerable to attack.

The shock claim comes as Theresa May was forced to defend her record on police cuts after Saturday's terror incident which killed seven innocent people.

Louis, who previously worked in Lincolnshire, said the reduction of bobbies on the beat was a "big part of the problem".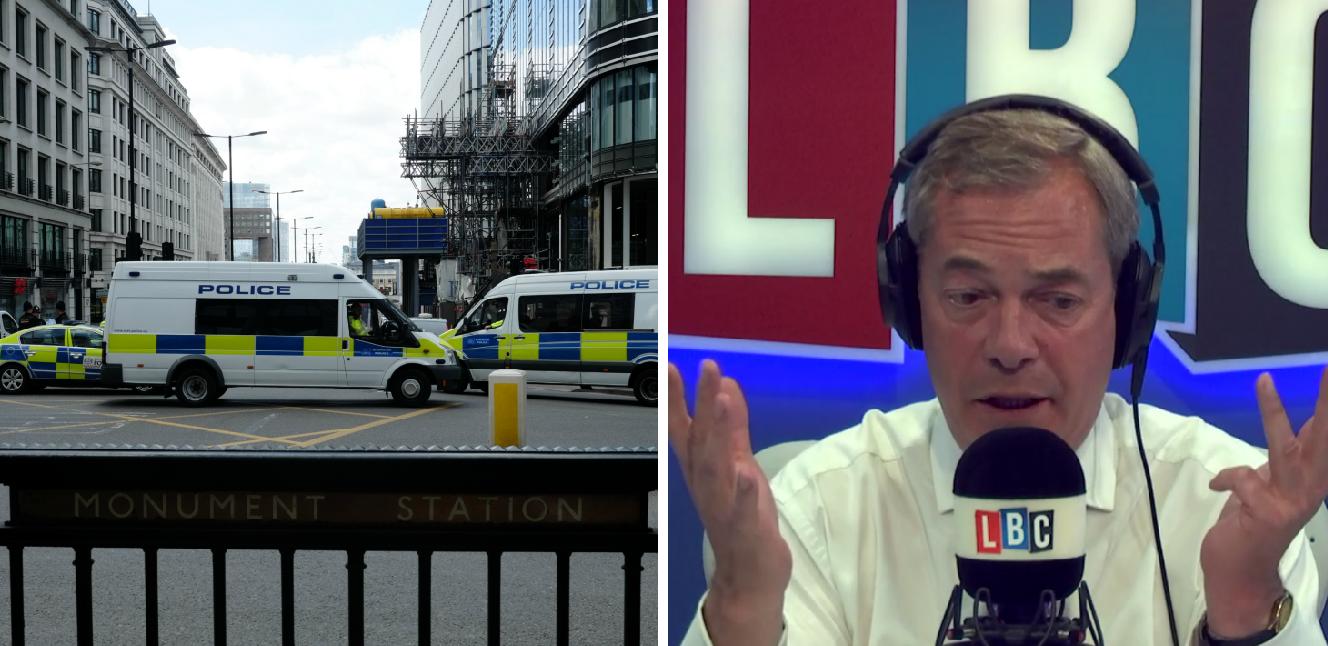 He told Nigel not only would there "not be enough armed officers" to deal with such incident, he also noted there would not even be enough unarmed officers.

"There are eight officers covering 200 square miles in Lincolnshire," the LBC caller said.

"It's absolutely unacceptable in its entirety.

"This is what it's like throughout the country, we really are in big trouble here if there was as terrorist attack then we really are screwed."
Watch the pair's conversation in full above.