Remainer Brands Nigel Farage A "Brexit Conman" - But Can't Name One Lie
22 June 2017, 20:29 | Updated: 22 June 2017, 20:39
Peter in Wimbledon accused Nigel Farage of tricking people into Brexit, but when pushed for some hard evidence the caller struggled to back up his argument.
The feisty row broke out while the LBC presenter was broadcasting in Brussels, almost one year on since Britain voted to leave the European Union.
Remain voter Peter was asked whether he had changed his mind on the UK's departure, but the caller stood pretty firm.
"I would never change my vote because by doing so I would be falling for the lies of the biggest conman in British politics," an angry Peter said.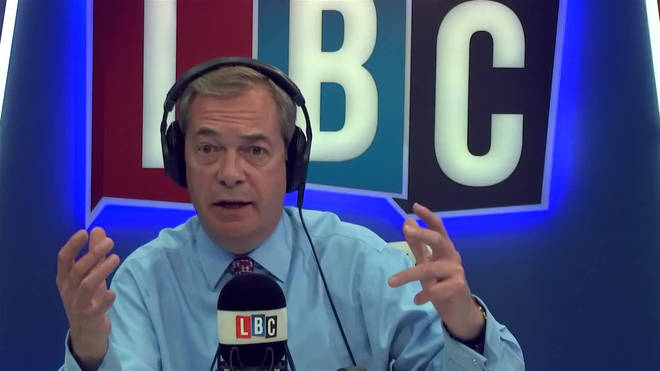 As you can imagine, this didn't sit too well with the outspoken politician as Nigel wanted proof to back up the accusation being fired at him.
Nigel shot back: "Name me one lie I told during the referendum, one!"
The challenge appeared to be a struggle for Peter as the LBC presenter batted away each accusation with ease.
"Peter next time you ring," Nigel continued, "I want specific lies because you haven't managed yet to nail me on one of them."
Watch the pair clash in the video at the top of this page.