Should Trump Add Other Countries To His 'Travel Ban' List?
31 January 2017, 21:41 | Updated: 31 January 2017, 21:49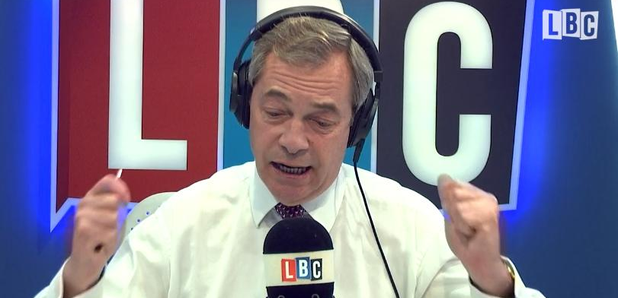 This LBC caller strongly disagreed with Nigel on the list of countries currently being vetted by US President Trump.
The former UKIP leader argues that the list of seven countries whose citizens Trump has temporariiy prevented from travelling to the States, is due to the high levels of terrorism in those countries in the past few years.
One LBC caller fought back by pointing to Saudi Arabia as missing from that list:
"I guess Cass, the reason is they are countries in which you know there has been too much terrorism taking place over the course of the last few years. Simple as that really isn't it?"
"Not really. For example if you look at the nine eleven hijackers, they were from Saudi Arabia. Why not basically extremely vet them instead? Actually there are other countries too."
"Honestly I can't answer that" Farage went on to say. "But I'm fascinated as to whether it's right or whether it's wrong and it's interesting the people at Cass ring me and say you know maybe there should be more countries on this list, including Saudi Arabia."