Steve Bannon Live On LBC: Send In Your Questions
14 July 2018, 10:14 | Updated: 14 July 2018, 16:59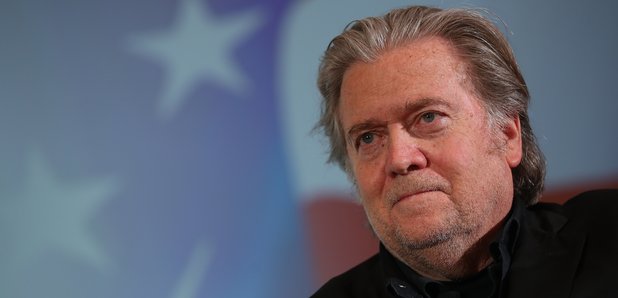 Steve Bannon, the man described as Donald Trump's right-hand man during the election, is live on LBC on Sunday. This is your chance to ask him a question.
Sunday 15th July from 10am
Mr Bannon was the Chief Strategist to the White House and Senior Counselor to the US President until January this year, while he was also a founding board member of controversial Breitbart News.
After he contributed to Michael Wolff's negative book on the President, Mr Trump nicknamed him Sloppy Steve, while reports have also linked him to the Cambridge Analytica scandal.
He will be speaking to Nigel Farage live on Sunday from 10am, but we want you to ask the questions.
Do you have a question for Steve Bannon? Simply fill in the form below.