Student Worried About Brexit Tells Farage: 'It's Okay For You, You've Got Money'
29 March 2017, 21:13 | Updated: 29 March 2017, 21:23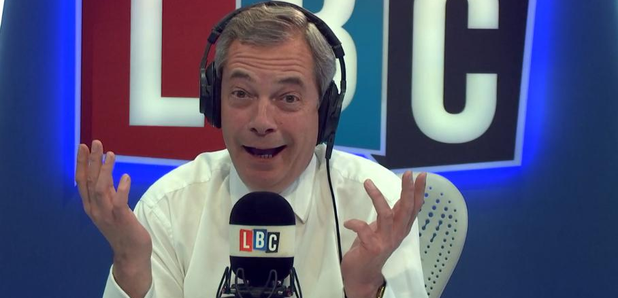 Fernando called Farage to question why he was celebrating, when the uncertainty of what Brexit will bring is 'concerning'.
Today is the day that Nigel Farage has been campaigning for for 25 years, as the UK begins the formal process of leaving the European Union.
A concerned Fernando questioned Farage on what the uncertainty of Brexit means for "youngsters".
He said: "Why are you celebrating Brexit when actually for us common people it's going to be hard?
"It's all well and good you sat there with you money but we haven't got a lot of money."