The Nigel Farage Roadshow: Be In The Audience
15 May 2017, 11:44 | Updated: 15 May 2017, 15:20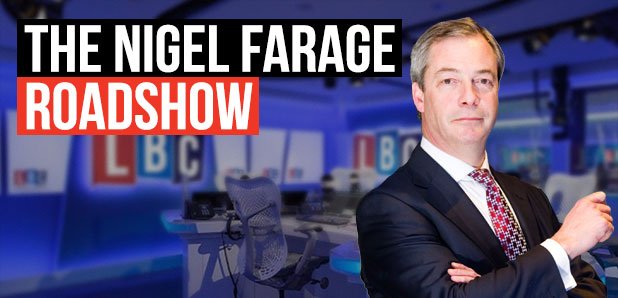 LBC is taking The Nigel Farage Show on the road during the election campaign - and you can be there.
The outspoken politician is hosting his show in four cities around the UK, before hosting Nigel Farage: Extra Time, in front of a live audience.
If you've ever wanted to ask Nigel a question, this is your chance.
Mon 22nd – Manchester
Tues 23rd – Birmingham
Wed 24th – Newcastle
Thurs 25th - Glasgow
If you want to be in the audience, simply fill out the form below. The information is completely confidential and only used for the purpose of balance.