The Nigel Farage Show: Watch It Here
21 September 2017, 17:28 | Updated: 21 September 2017, 20:06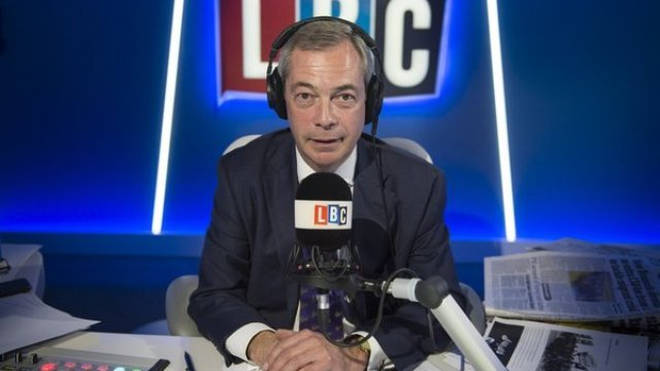 Nigel Farage is broadcasting live from Prague and you can watch the show here from 7pm.
As Theresa May prepares to deliver her landmark Brexit speech on Friday, the LBC presenter wants to know what you think the Prime Minister should include in it.
Get involved by calling Nigel on 0345 60 60 973, text 84850, tweet @LBC using #FarageOnLBC, or email here.
The Nigel Farage Show, Mon-Thurs, 7-8pm and Sundays from 10am, only on LBC.