The Nigel Farage Show: 1st February 2017
1 February 2017, 17:30 | Updated: 1 February 2017, 19:39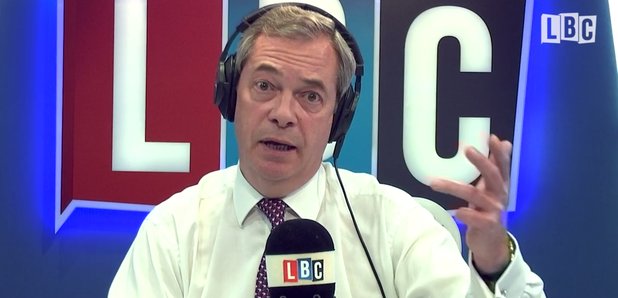 Nigel Farage is live at 7pm from Brussels to present his LBC show live.
Broadcasting from the heart of the EU establishment, Nigel will be delivering his usual blend of your calls and his own no holds barred opinion.
As MPs continue their Brexit debate and the row about Trump's travel ban rumbles on, what will Nigel have to say about it all?
The Nigel Farage Show, Mon-Thu, 7pm-8pm