The UK Staying Together Is "A Good Thing" Says Nigel Farage
27 June 2017, 21:35
The reason that the UK would break up because of Brexit is clearly "total and utter rot".
In reference to Brexit, he said: "that's why we should either not vote for it or reverse it, was something put about by the europhiles.
"Put about by the Blairs, put about by the Hagues, put about by everybody in this building.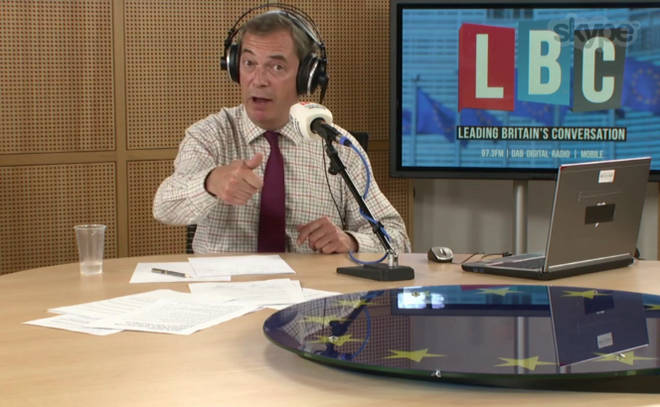 "The UK is going to stay together and I think that's a good thing."
The LBC presenter went on to say that in time, "a growing English voice which says 'the financial deal that the English are getting out of this is pretty rotten and needs to be improved"
Watch the full video above.