Tom Brake Irks Nigel Farage By Suggesting Universities Teach The Damages of Brexit
29 October 2017, 17:45 | Updated: 29 October 2017, 17:56
Economists and the CBI say Brexit is going to negatively impact the country, we should teach that in our universities, Tom Brake said.
Tom Brake spoke to Nigel Farage today about the alleged Remainer bias in the UK's universities.
He told the LBC presenter that because economists and the CBI think Brexit is doing to be a disaster, it's okay for universities to teach it.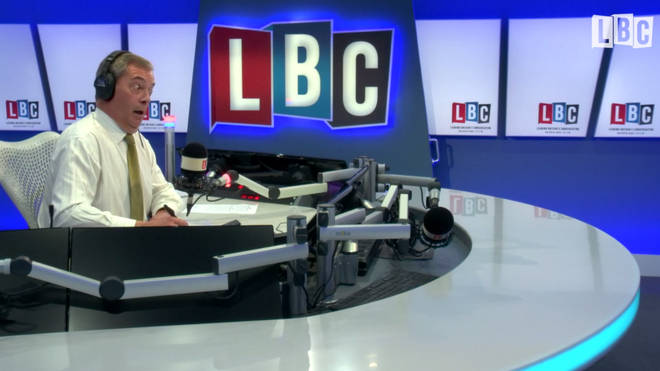 Nigel couldn't disagree more with the Lib Dem MP.
He said: "I think it's an outrage. I don't think universities should take positions on this.
"I think they did it during the referendum, do you know why? Oxford and Cambridge between them get £100 million a year from the EU.
"I'm not even sure totalitarian regimes are as successful at taking over the tertiary sector of education in the way that the EU have.
"I think it is unbelievable that 21 vice chancellors, during that referendum campaign, urged a remain vote. I don't think we're teaching our young people genuine critical thinking.
"I'm worried about it."
Watch the interview at the top of this page.