"We'll Beat You Again!" Farage Goads George Soros Over Second Brexit Vote Bid
29 May 2018, 20:38
Nigel Farage has warned Remainers that a second referendum would only be won by Brexiteers, and this time by a bigger margin.
Anti-Brexit tycoon George Soros today said a campaign fighting for another vote would be launched within days.
The billionaire founder of Open Source added that reversing Brexit would save the UK from "immense damage".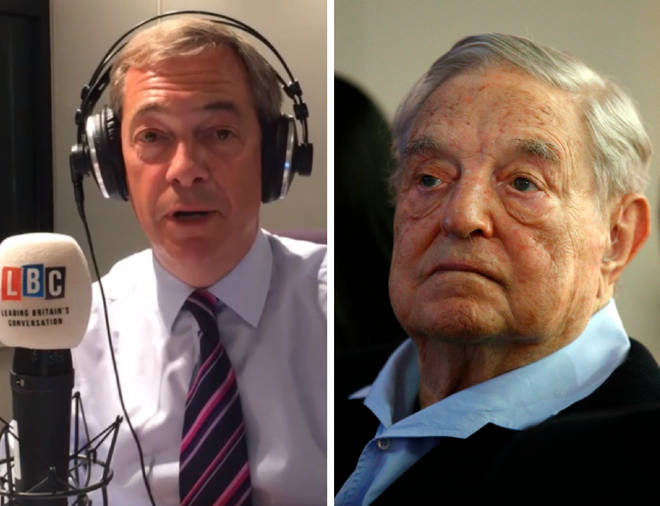 But, broadcasting from the EU Parliament in Strasbourg, Nigel warned the outcome would not change from June 2016.
He said: "I do not want a second referendum Mr Sorros, we've had one.
"We have made our minds up in the greatest democratic exercise in the history of this country.
"But if you and your friends amongst the international business and political elites force it upon us well then we'll have to beat you again and this time by a much bigger margin."
Watch above.