Is This Why The Tory Rebel Plot To Topple Theresa May Faltered?
20 November 2018, 19:32
Nigel Farage believes he may have cracked the reason why a Tory rebel plot to oust Theresa May fell completely flat.
Jacob Rees-Mogg led the charge to topple the Prime Minister last week over her draft withdrawal deal.
He and other senior European Research Group members were confident they had the numbers needed to trigger a no-confidence vote.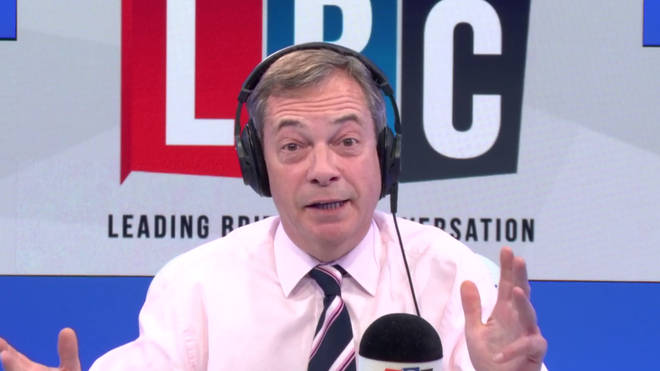 Today, Mr Rees-Mogg acknowledged they were now struggling to reach the 48 letters needed.
But, Nigel believes he knows the reason why the plot faltered.
"When you are Tory MP, you're over 55 and you've been there for a few years," he said.
"And you think on principle you ought to rebel but then, of course, you know what happens to Tory MPs when they retire if they've been good boys and girls?
"They go to the House of Lords and rebels don't go to the House of Lords!"