Nigel Farage Warns No 10 Against Flying England Flag For World Cup
27 June 2018, 20:28 | Updated: 27 June 2018, 20:37
He's a man you certainly can't accuse of being unpatriotic, but Nigel Farage believes it's a bad idea for Downing Street to fly the St George's flag for the World Cup.
Theresa May announced on Wednesday the English flag would be displayed outside Number 10 on the day of each of England's matches from now on.
She's also encouraged other government departments to follow suit and pledged to do the same next year for the women's World Cup.
But, Nigel doesn't think the PM has got it right this time round.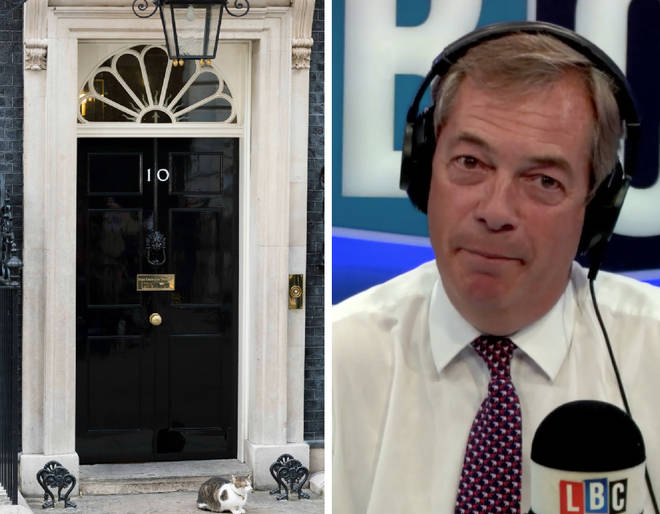 Giving his take on LBC, he said: "Number 10 is not where the Prime Minister of England sits, it's where the Prime Minister of the United Kingdom sits and that has the Union flag.
"And whilst I'm all for supporting our team, I'm all for flying our flag, I worry that image of the English flag flying above Number 10 will be on every election leaflet for Sinn Fein in Northern Ireland and for the SNP in Scotland.
"It plays directly into the hands of those who would like to break up the United Kingdom.
"I'm all for the flag, but I'm not sure Number 10 Downing Street is the appropriate place for it."
Watch the video above and see if you agree with Nigel Farage.