'I'm In An Arranged Marriage But I'm Concerned About My Kids Being In One'
15 August 2016, 17:18 | Updated: 23 August 2016, 17:29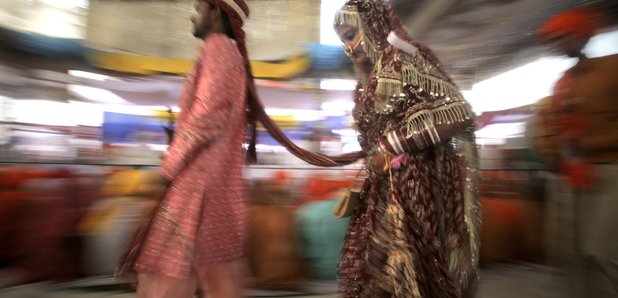 Rani told Shelagh Fogarty that she's been in an arranged marriage for 25 years but is still "concerned" about her own kids doing the same.
Rani, a Sikh woman, said friends had started approaching her about marrying her daughter to their sons.

Shelagh gasped when Rani told her that.

"This seems crazy to me, my stomach just turned when you told me that. I don't mean any offence but it really freaks me out."

"I'm concerned myself," said Rani. "I'm thinking, what, I'm turning into my mother here!

"It's almost like I don't want to be deemed as a failure. That I want to be deemed that my children are actually doing what I'm telling them to do."

Rani also raised the issue of how quickly arranged marriages can slip into being forced marriages, a "very blurred line" as she described it.