Business Expert Calls For Brexit Transition To Last 10 Years
30 November 2018, 15:04
The general secretary of the International Chamber of Commerce (ICC) has called for a Brexit transition period which lasts 10 years.
Chris Southworth said for the UK should have the "closest possible relationship" with the EU, which would include staying inside the bloc's Single Market.
Next month MPs will vote on whether to approve Theresa May's controversial withdrawal agreement.
The Prime Minister insists it respects the referendum result but also protects businesses and jobs.
But, at least 90 Conservative MPs on both side of the Leave/Remain divide say they will not back the deal.
Mr Southworth warned much was at stake with the outcome affecting generations to come.
"This is half of UK trade," he told Shelagh Fogarty.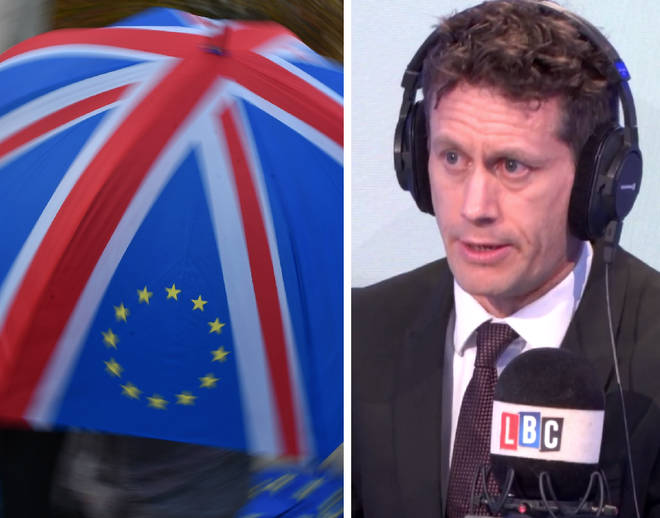 "There's over half a trillion of trade crossing that boundary between the UK and the EU, millions of jobs and foreign investment too.
"Whatever that decision that people make it has got to be right because it's going to set the tone for the next 20 or 30 years."
He continued: "Our position has been very clear that from a business point of view, an international business point of view, the UK should have the closest possible relationship with Europe.
"In our view that is in the Single Market and customs union, if it's out, then it's the closest possible relationship to it."
"On top of having the closest possible relationship is a 10-year transition.
"Much of the technology we are going to need if we're outside of Europe isn't in place, doesn't exist, there is such complexity in terms of withdrawing from 40 years of law - that's going to take businesses an awful lot of time."