The Call On Nazanin Zaghari-Ratcliffe That Made Shelagh Fogarty Angry
29 August 2018, 16:22 | Updated: 29 August 2018, 16:53
This is the call on British-Iranian prisoner Nazanin Zaghari-Ratcliffe that left Shelagh Fogarty feeling "really angry".
The LBC presenter had just finished an interview with Ms Zaghari-Ratcliffe's husband, Richard, when Clive got in touch.
The caller began by questioning whether the mother, who has been imprisoned in Iran since 2016, was innocent or not.
"I just feel nobody is being entirely objective, we are just making assumptions, it's all very well we say she's not guilty of spying, but in fact we don't know," Clive said.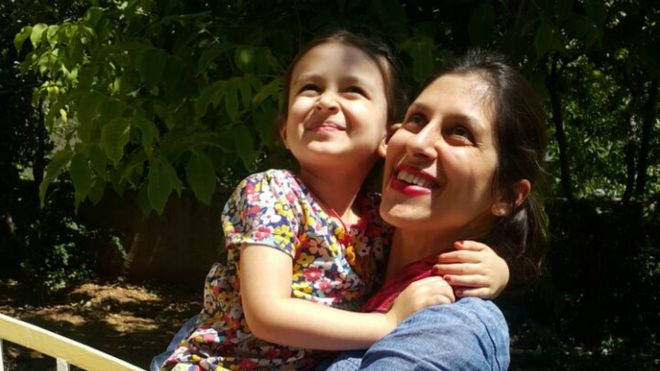 Ms Zaghari-Ratcliffe strongly denies her spying conviction after being detained at Tehran airport two years ago.
She was temporarily released from the jail last week - but was made to return three days later.
So Shelagh asked the caller: "When the government says she's not working for the government and her family says she's not working in the way in which Iran describes - I'm just curious to find why your first leap would be 'I bet she is'."
As the call rumbled on Clive continued to defend his position - but Shelagh began to lose patience.
"Support this family and don't intimate she's guilty of something that she isn't guilty of," the LBC presenter thundered.
"The Iranian government hasn't produced - you're making me really angry about this - the Iranian government hasn't produced a jot of evidence that she was working against that state.
"You know the backdrop to this!"
But Clive wasn't done: "She might be guilty… you're getting angry about something that doesn't fit your preconceived ideas - you would make a rotten detective."