Caller Slams Phone Down After Shelagh Fogarty Tells Him Some Brexit Facts
19 December 2017, 14:38
This passionate caller tried to claim MPs were trying to stop Brexit, but when Shelagh Fogarty pointed out some truths, he slammed down the phone.
A number of Conservative MPs faced abuse on social media last week after voting against the government on the EU Withdrawal Bill.
Anna Soubry and Nicky Morgan, two of the Tories who rebelled, said they had even contacted the police about threats they received.
Kevin, from Oxford, called LBC because he felt such MPs were attempting to halt the Brexit process.
During a sparky row with Shelagh, he thundered: "No one has a crystal ball to see what's going to happen in the future with Brexit.
"What we need to do is get on with the job and stop blocking it at all angles."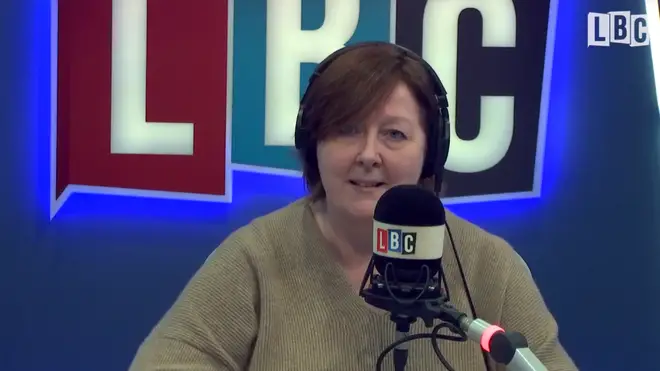 But, when Shelagh pointed out that Parliament had voted through the triggering of Article 50 and Theresa May had won 35 of the 36 votes in the Commons - Kevin didn't want to know.
So the LBC presenter has this message for him: "He has just hung the phone up on me.
"Brexiters, people that want to leave, are getting their way, you are getting your way.
"And the fact that the rest of the country and MPs who represent the rest of the country now want a conversation on what that way looks like - that's democracy.
"Continuing to talk, continuing to debate, continuing to fight of the detail - that's democracy too.
"Kevin doesn't like it, he doesn't like democracy, he only likes his own view."