Daily Mail Columnist Goes On Epic Rant About PM's "Pathetic" Reshuffle
9 January 2018, 15:09
A political columnist for the Daily Mail embarked on an almighty rant about Theresa May's cabinet reshuffle, branding it "pathetic" and "dreadful".
Peter Oborne was speaking after the Prime Minister's overhaul was thrown into chaos when ministers refused to move and Justine Greening quit the government in protest at losing her job as education secretary.
Jeremy Hunt would not give up his post as health secretary and ended up taking on more responsibility with social care.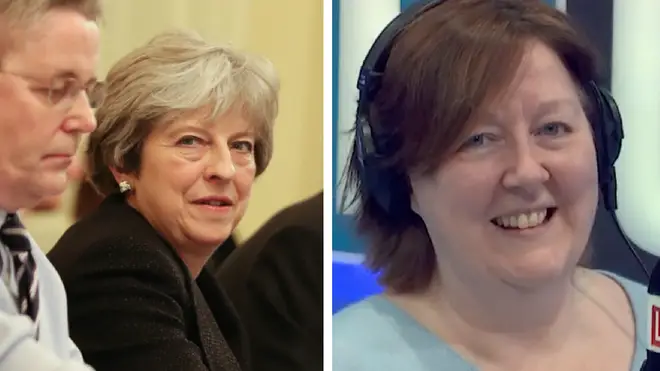 Giving his scathing reaction, Mr Oborne likened the situation to a batsman refusing to accept the umpire's decision in a game of cricket.
The journalist thundered: "When you play cricket, we've just had the Ashes series, and the umpire raises the finger it's essential for the batsman to retreat to the pavilion.
"On this occasion, the Prime Minister raised the finger and Jeremy Hunt... said 'No! Sorry, we're staying put, I don't care what you think!'
"Just imagine Maggie Thatcher calling in some minister saying 'I want you out of your job and I've got another job for you or you're going back to the backbenches' - they'd jump!
"They'd jump, they'd be out of there in no time at all, but these ones, they don't really care what she thinks."
He finished: "This is the lady who is supposed to be negotiating, what Gerald Howarth accurately said is the biggest issue for generations, and when she has the negotiation she gives in! It's pathetic, it's dreadful!"