Emily Thornberry: Equality Won't Exist Unless Men Share Responsibility At Home
6 February 2018, 14:35 | Updated: 6 February 2018, 14:58
Women will not get equality until men take equal responsibility for unpaid work in the home, the shadow foreign secretary has told LBC.
Today marks 100 years since women first won the right to vote in the UK.
#100Years has been trending worldwide as social media celebrates the contribution of women who campaigned for the right to vote.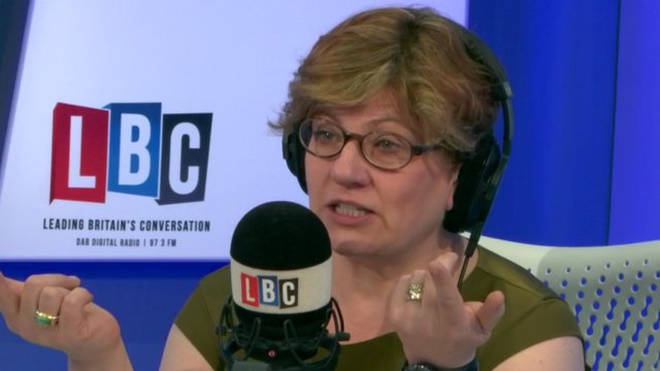 Emily Thornberry joined Shelagh Fogarty to mark the occasion.
The Labour politician said progress had been made, but there was still work to do.
Ms Thornberry said: "Surely one of the most important jobs that anyone can do is to look after your precocious child or look after your mum if she has dementia.
"We don't value it, people who do these jobs are paid the very least that people can get away with paying them and it's not right.
"So time and time again, jobs done by predominately women are under valued and they are some of the most important jobs."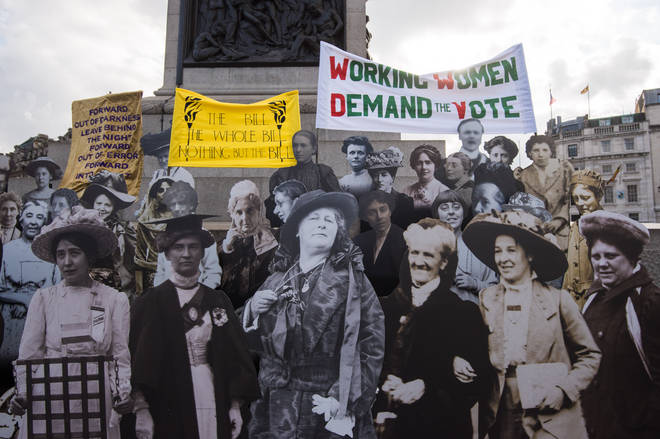 She continued: "We are not going to get equality until and unless men take equal responsibility for the unpaid work in the home.
"At the moment those of us who work do our work, but we're also doing a lot of unpaid work at home.
"All the studies show that we do more if it than the men do.
"I'm married to a lovely man but he's very good helping me, but he's not very good at taking the ultimate responsibility."
Watch the interview above.