Even Leave Voters Would Be Grateful If Brexit Is Stopped, Labour MP Claims
15 November 2018, 15:25 | Updated: 15 November 2018, 15:27
A Labour MP calling for a second referendum says even Leave voters would "breath a sigh of relief" if Brexit is stopped.
Ben Bradshaw said the British public now wanted politicians to just get on with other domestic issues.
He spoke to LBC from Westminster after Theresa May faced fierce criticism over her Brexit plan from MPs.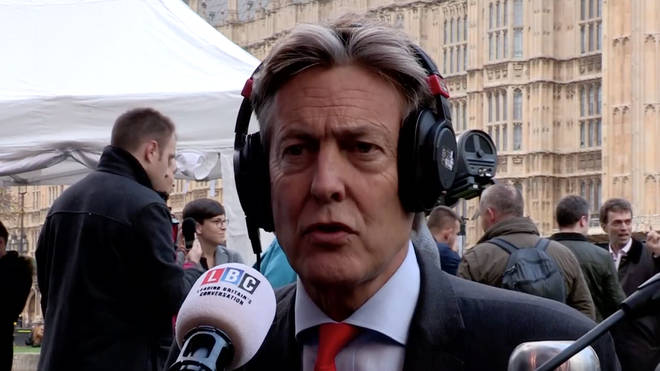 Leading Brexiteer Jacob Rees-Mogg became one of an unknown number of Conservatives to submit a letter of no-confidence in the Prime Minister.
Mr Bradshaw, however, said "crazed ideologues" in the Conservative Party had "brought us to the brink of crisis".
"When we stop Brexit which I hope we will," he told Shelagh. "A lot of people, even those who voted Leave, will simply breathe a sigh of relief and say 'thank goodness that's over, we can get on with our lives'."
Follow LBC for the latest Brexit twists and turns.